Jonathan Chase is an actor portrays Sam on Tyler Perry's Love Thy Neighbor.
Biography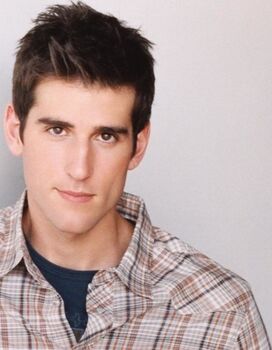 As his name indicates, actor Jonathan Chase moved to Los Angeles from his native Boca Raton, Florida to pursue his dreams of becoming an actor. Hard work and determination have transformed these dreams into a reality as a star on Love Thy Neighbor. This marks Chase's second collaboration with Tyler Perry Studios as he most recently wrapped A Madea Christmas which is intended for a December release. 
He has been seen in a succession of other films including Gamer opposite Gerard Butler as Michael C. Hall's henchman; the thriller Eagle Eye with Shai Labeouf, 7eventy 5ive, the comedy All About Steve with Sandra Bullock and Bradley Cooper, the cult horror film Gingerdead Man, and the acclaimed romantic comedy Dorfman in Love(March 22nd). 
No stranger to television, Chase has guest starred on the likes of such dramas as The Mentalist, CSI, CSI: NY, and The Defenders, as well as having appeared in NBC's top-rated Knightrider telefilm. Chase has recurred on USA Network's Monk with Tony Shaloub, Disney Channel's Shake It Up, and Veronica Mars. Additionally, he was a series regular on One On One, which was his first major television job. 
A graduate of University of Florida, Chase is a proud "Gator." He participates in many athletic activities including P90X, camping, hiking, skiing, snowboarding, and basketball among others.